Waste is still such a huge problem when it comes to events. When organising a party or event, choosing to hire reusable items is definitely the best way to reduce waste and make your gathering more eco-friendly.
https://consciouseventsdirect.com/listing-category/partyware/
However, sometimes hiring partyware is not possible and it is important to consider proper disposal methods for these items after the festivities. In this blog we will look at the different options to help ensure your event has a minimal environmental impact.
Choose Biodegradable Partyware
Choosing the right type of partyware is the first step towards sustainable waste disposal. Look for compostable options made from natural materials. These could be bamboo, bagasse/sugarcane or plant-based plastics. These materials will naturally break down over time, reducing their impact on the environment and keeping our planet happy.
Separate Waste Streams
Setting up a dedicated waste station with clearly labeled bins is crucial for proper waste separation. Aim to have 3 separate bins for compostable items, recyclables, and general waste. This will help ensure that each type of waste is disposed of properly. If you are unsure of which bin to put some items in you could research it, print it off and stick on each bin so all your guests are also informed.
Commercial Composting
If you have access to a composting facility or you are involved in a composting program, composting is the best way to dispose of biodegradable partyware and other items. Ensure that the items are free from any non-compostable contaminants. These may be plastic or metallic components. Items such as compostable plates, cups, utensils, tissues, cardboard and food scraps among other things can be added to the compost pile to decompose naturally. This will also enrich the soil.
https://bioplastics.org.au/composting/commercial-composting/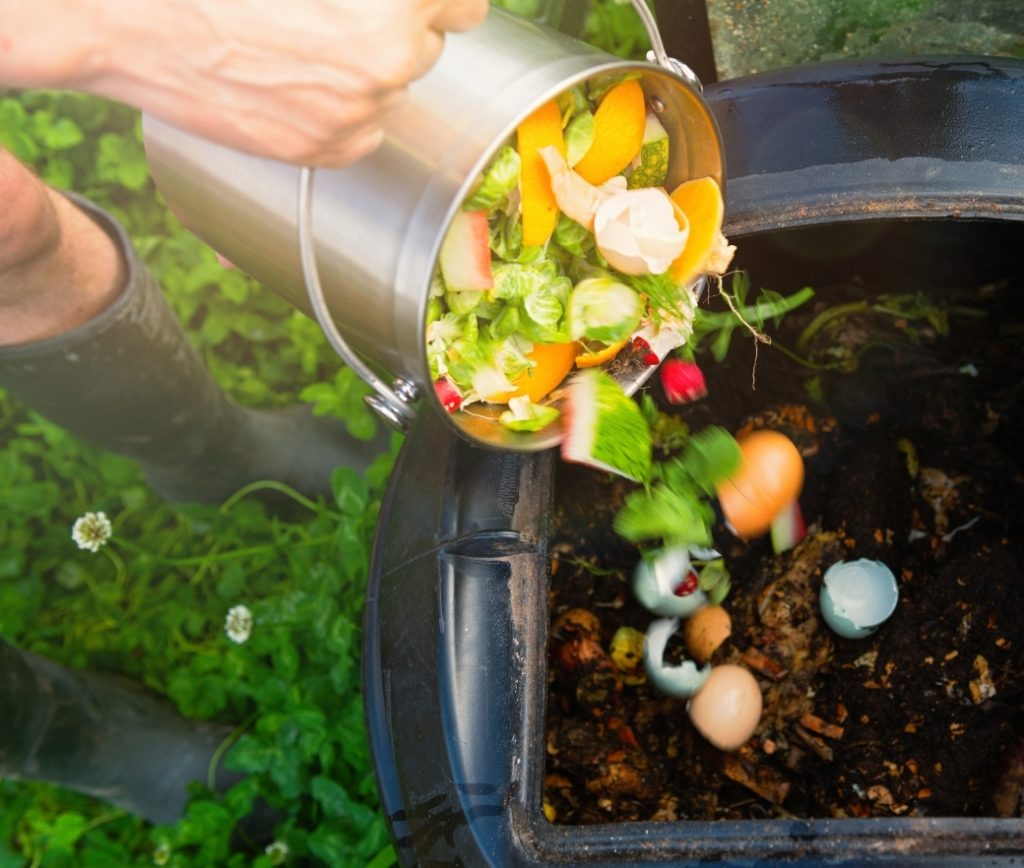 Home Composting
If you have a home compost bin, some biodegradable items can be composted in this. Check the packaging to confirm if the items are suitable for home composting. Be aware that not all biodegradable materials will break down in a typical home compost bin, so it is important to do some research.
Recycling
Some items that cannot be composted may be recycled if they are free from any contaminants. Rinse off any food debris or liquid before placing them in the recycling bin. Check your local recycling guidelines to make sure they will accept these items or click here https://recycleright.wa.gov.au/
Minimising Landfill Waste
While the goal is always to avoid sending waste to landfill where possible, it may be difficult to compost or recycle every item. Minimise landfill waste by ensuring that only non-compostable and non-recyclable items end up in your general waste bin. Encourage guests to be more mindful of their waste disposal.
Spread Awareness
Take the opportunity to educate your guests about the importance of responsible waste management and the significant impact it has on our planet. Provide clear instructions on waste separation, composting, and recycling. Encourage them to adopt these sustainable practices into their daily lives. You will be helping towards creating a nation of people who are eco-conscious.
Conclusion
When hiring out partyware is not an option for whatever reason, opting for biodegradable items is the next best thing when hosting eco-friendly events. Remember to separate waste streams, compost and recycle where possible, and minimise landfill waste. By following these sustainable waste guidelines and spreading awareness, you can enjoy your celebrations while still making a positive impact on our planet. Let's embrace sustainable practices in all aspects of our daily lives, especially when throwing a party.